Metal Roof Cleaning in Tylertown, Mississippi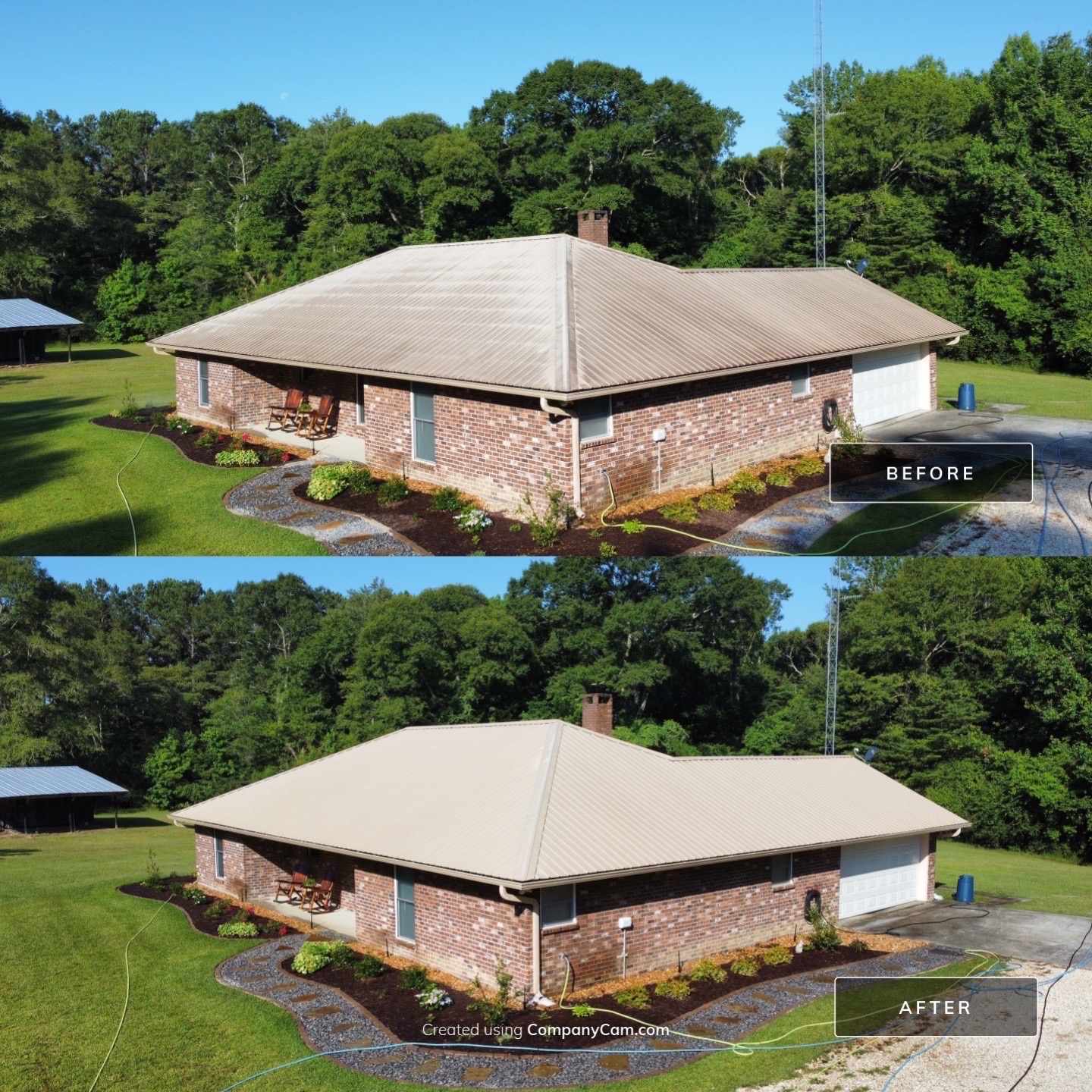 After searching on Google for professional metal roof softwashing in Tylertown, Mississippi, the homeowner contacted Renu Krew. Renu Krew, a respected local small business with a stellar 5-star rating, excels in soft washing. The roof, about 10 years old, needed immediate cleaning due to a notable buildup of organic matter. The homeowner hired Renu Krew to carry out the cleaning, utilizing industry-standard low-pressure softwashing techniques. The project was efficiently completed in under 2 hours, greatly satisfying the homeowner.
The size of this roof was 3473 SF.
Location: Tylertown, MS
Project Image Gallery