Professional Parking Lot Cleaning Will Make Your Property Look Safe And Inviting To Your Customers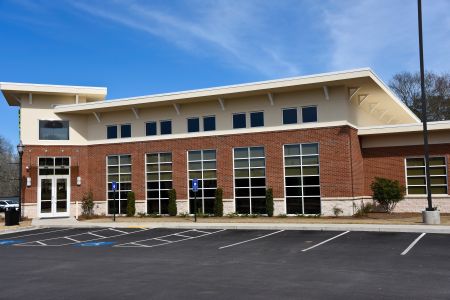 Renu Krew Softwash is proud to be the leading provider of parking lot cleaning in the Hattiesburg area. We've worked in the industry for close to 30 years, which is part of running our own company for reliable pressure washing.
We work with residential and commercial customers, helping keep conditions beautiful, clean, and safe. Staying current with parking lot cleaning is a unique service that's specific to businesses, but just as critical as any other cleaning service we offer.
The problem is that it can be easy to let the mess get away from you, and before you realize it, it's not an easy fix. We can take care of any sized lot, regardless of the current condition or schedule ongoing maintenance to avoid letting it get too messy.
Why Parking Lot Cleaning is Vital for Your Business
As a business owner, it's almost hard to conceive of all the tasks you have to take care of. It's easy to lose sight of a job like parking lot cleaning, even though it should be high on your priority list.
Cleaning a parking lot is a type of surface cleaning that not all power washing companies are set up to handle. We're proud to be able to extend this service to our customers because we know we're helping you with your commercial venture.
Some of the benefits of professional parking lot cleaning include:
Keep Conditions Safe for Foot Traffic
Keep Conditions Safe for Vehicular Traffic
Make a Good First Impression
Avoid Legal Liability for Damages or Injuries
Discourage Additional Littering
Hiring the Right Krew for the Job
As an entrepreneur or facility manager, you also want to feel confident about making logical choices. Hiring a lot of cleaning companies is one thing, but ensuring you hire the right one is what matters the most.
Locals here have been trusting us for power washing and related services for years now. Plus, our history in the industry spans back to cover almost three decades.
You can count on us for pressure washing and parking lot cleaning because we're known for:
Extensive Hands-on History
Superior Client Service
Dedication to Customer Satisfaction
Good-as-New Cleaning Service
Exceptional Feedback From Home and Business Owners
What are you waiting for because that parking lot isn't going to clean itself? When you're ready to get serious about parking lot cleaning for your Hattiesburg property, call us now.