Renu Krew Softwash: Wiggins' Premier In Pressure Washing Services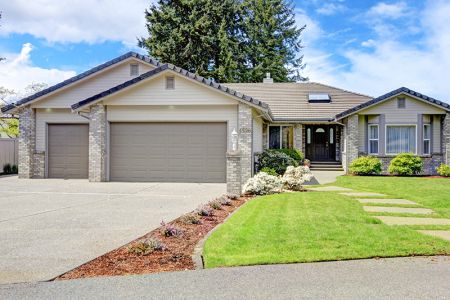 Renu Krew Softwash is known as the go-to team for Wiggins pressure washing. Our history is deeply rooted in this industry; it's something our company founder has been involved with professionally since 1992.
Now, we look forward to showing you, in person, what makes our company stand out from the rest. There's no reason to take chances when it comes to the quality level that you receive for exterior cleaning.
Caring for the outside of your Wiggins home or commercial property is as essential as taking care of the inside. In fact, your exterior is what makes the first impression, so make sure it's in tiptop shape.
Expert Soft Washing Team in Wiggins
If you're hoping to take good care of your Wiggins home, take a good look at cleaning the outside. Keep in mind that power washing can be useful but isn't appropriate for all of your surfaces.
We use soft washing for roof cleaning, house washing, and window cleaning. This method is safer for materials that could otherwise be damaged during the pressure washing process.
Soft washing relies on cleaning solutions instead of high-velocity spray to accomplish the job. It's better suited for surfaces and materials such as:
Stucco
Aged Brick
Softwoods
Vinyl Siding
Asphalt Shingles
And more
Avoid the companies that plan to use the same harsh power washing procedures to clean all of your exterior surfaces. They may leave everything looking spotless, but they're likely to also leave it damaged.
Optimal Results From Pressure Cleaning Your Wiggins Home
Not many homeowners grasp the value that professional power washing offers. Sure, it makes things look cleaner, but it's time to see the bigger picture.
Some common reasons you need to schedule pressure washing service are things like:
Prepare for painting or staining
Rid the exterior of irritants and allergens
Promote better indoor air quality
Increase the property value
Prevent avoidable repairs
Deter pests
Of course, power washing by pros is also about maximizing the curb appeal. It's a great tool to use if you're planning to list your home for sale, as well.
It will clean and protect your exterior but also help you raise the asking price. It's a minimal investment for maximum return.
To make things easier on yourself, have a reputable service provider you can rely on for quality work. This will help establish a regular cleaning schedule and ensure that you get the same quality service every time.
When it comes to pressure washing for your Wiggins property, get in touch with us now.