Fence Cleaning Will Keep Your Hattiesburg Fence Free Of Dirt And Mildew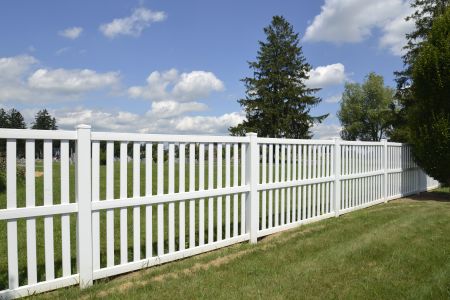 Professional fence cleaning in Hattiesburg is a job that's best left to Renu Krew Softwash. We're dedicated to being the company known for the best-rated pressure washing.
We take this line of work seriously, and that's enabled us to earn the impeccable reputation that we have. A significant part of caring for your home is maintaining the outside, and we're available to assist with the exterior cleaning.
The better care you invest in maintaining your home, the fewer problems you'll run into. You won't even realize how beneficial regular fence cleaning from a professional is until you see how good it looks and how long it lasts.
Keeping up With Exterior Cleaning
Services like gutter cleaning and fence cleaning certainly help to improve the appearance of your home's exterior aesthetics. However, we offer these services also because it's a vital part of keeping the condition of your home in the best shape possible.
Some of the benefits of scheduling professional cleaning for your fence are:
Prepare for Painting or Staining
Improve the Value
Reduce the Risk of Repair Needs
Make Your Fence Look New Again
Remove Contaminants Like Algae and Pollen
It's hard to remember what your fence looked like before it got filthy over time. In fact, it's difficult to realize just how bad the damage is until you get it clean again.
Although home improvement stores offer power washing equipment for rent or purchase, it's advisable to avoid that route and leave the work to industry pros. By doing so, you can significantly reduce the likelihood of property damage or personal injury.
Taking off the Damage That Nature Has Done
Your fence is exposed to the elements every day. The harsh rain can be as damaging as the extreme UV rays from the sun.
Time takes its toll, as does the weather. Professional pressure washing for your fence improves the condition and appearance because it removes contaminants like:
Dirt
Bird Droppings
Moss
Mold
Mud
Pollen
And More
Our job is to undo the damage and revitalize the look. Our goal is to do so in a manner that ensures the satisfaction of each and every customer.
Protecting and beautifying your home or commercial property can feel like a daunting task. However, savvy homeowners understand the value of hiring a pro to help with the work.
Make the call today. Contact us today to reach out to our topnotch team in Hattiesburg for fence cleaning and more.