Your Local Pressure Washing Company in McComb, MS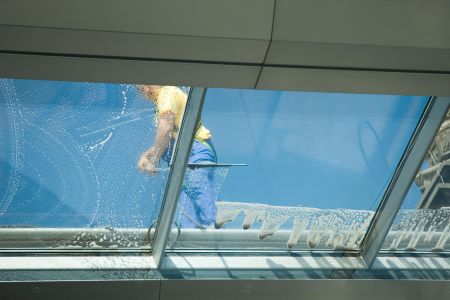 It's always a good idea to trust Renu Krew Softwash to get the desired outcome. You're going to appreciate the high-quality work that we invest in taking care of your job as the preferred choice for McComb pressure washing.
Caring for your home is about more than the work that goes into maintaining the interior. Exterior work is about keeping it beautiful and protecting it against potentially damaging contaminants.
Plus, a clean exterior helps create a healthy and safe interior, especially for any family member struggling with asthma or allergies. For the best service for your McComb house or commercial property, get in touch with our team of experts.
Skilled Soft Washing Team in McComb
Imagine your current McComb house - but cleaner. The magical home sweet home that you and your family love, but as stunning as the day you bought.
Sounds great, right? It also sounds like the type of results our professional pressure washing can provide for you.
However, now imagine you've entrusted another company to do the exterior cleaning, you know, a company that doesn't care as much as we do. Then you find out they used pressure washing even in places that were too vulnerable for this type of cleaning method.
So, now you have a clean exterior but also have repairs to take care of that you wouldn't be facing if you'd hired Renu Krew Softwash, who uses soft washing on those more delicate surfaces and materials.
When a company uses power washing in place of soft washing for spots like vinyl siding and asphalt shingles, you can end up with:
Moisture Encroachment on the Roof (that leads to rot)
Missing Shingles or Granules
Trapped Water Behind Siding
Broken Glass
Leaks
Avoid these common problems by never settling for inferior service or working with a company other than ours.
McComb Area Pressure Cleaning Pros at Your Service
Having almost 30 years of experience in any field means it's something you have to be passionate about. Our company owner, Jonathan Dykes, feels that way about this business, believing that "... seeing something so dirty, becoming so clean is so satisfying."
It's why he initially started his first company in high school as a means of earning college money, and then never left the industry. That's the kind of drive you want backing up the team that's cleaning your property.
We can deliver that, as well as 100% customer satisfaction, but we can't get started until you give us a call. Contact our team and rest assured you're getting the finest pressure washing available in the McComb area.