Tylertown's Leader in Pressure Washing Services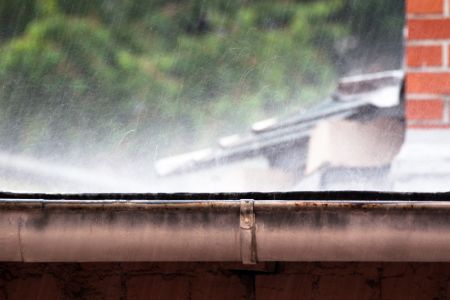 Locals in Tylertown know to contact Renu Krew Softwash for expert pressure washing. Initially started in the industry in 1992, you'll quickly see how seriously we take this field of work.
Let us take the hassle of cleaning your castle - from green to clean, that's our motto. We don't just clean your exterior; we promise and deliver 100% customer satisfaction.
We partner with Tylertown home and commercial property owners to focus on keeping the outside looking as good as the inside - if not better. You've probably lost sight of just how stunning your exterior can look, and we're here to restore that good-as-new look for you.
Top Notch Soft Washing Pros in Tylertown
If you want to take proper care of your Tylertown home, let Renu Krew Softwash show you how it's done. We go the extra mile to deliver spotless clean without the risk of damages.
How do we do that? Well, for one thing, we offer soft washing, which is a more appropriate alternative to traditional power washing for specific surfaces.
We use this for house washing, roof cleaning, and window cleaning. What's shocking is that not all power washing companies offer this, which means they're applying the same extreme cleaning measures for all the surfaces they work on.
We use soft washing when the job requires it, and this is beneficial because:
It's safe but effective
Eradicates grime at a molecular level
Prevents the return of algae
Safeguards against water intrusion
Uses eco-friendly cleaning solutions
It's always a good idea to work with a cleaning crew that wants to ensure you get the most thorough cleaning, but without the consequences of damaging your structure in the process.
Keeping Your Tylertown Exterior Spotless With Pressure Cleaning
Of course, there are also times when standard power washing is the perfect solution. We offer pressure washing for:
Surface Cleaning
Rust Removal
Fence Cleaning
Gutter Cleaning
Parking Lot Cleaning
It's vital that your residential or commercial property sparkles and shines the way that it should - the way that it once did. Yet, it's a big mistake to work with a company that doesn't consider your specific surface materials.
Customer satisfaction is our top priority, other than safety precautions for all. Nothing is more important than those two factors.
Let us show you what our high standards and work ethic means for your property. The sooner that you give us a call for soft or pressure washing in Tylertown, the better off you'll be.