Professional Window Cleaning Will Make Your Hattiesburg Windows Sparkle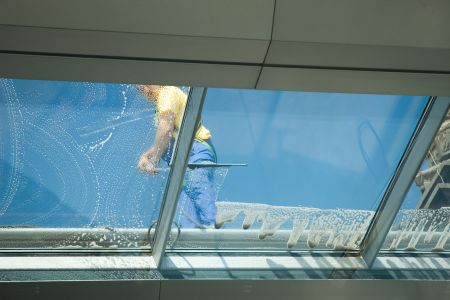 Renu Krew Softwash is committed to providing window cleaning for Hattiesburg area customers. It's essential that you have a trustworthy pressure washing company to work with for your exterior cleaning needs.
Of course, it's about creating stunning curb appeal, but it's more important than that. Hiring the right team to take care of your pressure washing is about making sure that the work is carried out with care and precision.
There are so many facets of your home that need care, and your windows often get ignored. We're here to assist you and make sure you get the best level of cleaning and care for your home, including your window cleaning.
Taking Care of Your Home With Window Cleaning
Keep in mind that the focal point of your home is usually the feature you'd rather no one notices. So, no matter how stunning your landscaping or new house painting job is, the dirty windows will steal the spotlight.
Getting regular cleaning from industry pros will help in ways you may not even realize, such as:
Improve the Overall Exterior Appearance
Increase the Property Value
Avoid Damage to the Glass
Reduce the Need for Repairs
Prolong the Lifespan of Your Windows
Your windows will look better but also function properly when they're expertly maintained. We're here to get you on a regular schedule for pressure washing maintenance, including taking care of your windows.
Hiring the Right Experts for Window Cleaning
Standard house washing doesn't include window cleaning, partly because it requires a different type of cleaning method. If you hire a power washing company to do house washing and they intend to clean your windows with the same extreme cleaning method, be prepared to pay for damages.
It's why you need to hire Renu Krew Softwash, because we care about cleaning, safely and effectively. The work that we do will ensure that you get the appropriate cleaning method based on the surface and material that's being cleaned.
We're also the right company for your exterior cleaning job because:
Three Decades of Experience
Committed to Excellence
100% Customer Satisfaction
Damage-Free Services
Top-Rated Company
It's an honor for us to be able to provide professional services for our local customers. We want to be able to lighten your load when it comes to maintaining your house.
However, we also want to be able to promise you that we'll do our best to use safe but effective cleaning methods. Call us now to schedule an appointment for professional window cleaning in the Hattiesburg area.