A Thorough Gutter Cleaning Will Have Your Hattiesburg Gutters Flow Freely And Look Great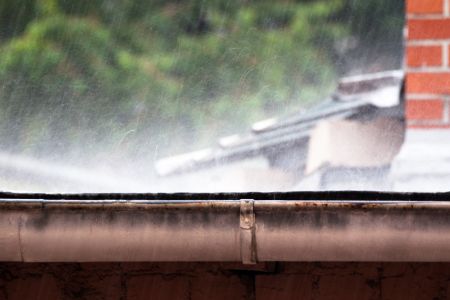 One of the best ways to set yourself up for success with gutter cleaning in Hattiesburg is to contact our pressure washing specialists. The Renu Krew Softwash company name has become synonymous with high-quality service and exceptional exterior cleaning.
We do it all, which includes tasks like gutter cleaning because the work we do is about more than just keeping up with the curb appeal. Sure, visual aesthetics matter too, but maintaining your house has a purpose more significant than that.
We're here to keep your gutters flowing correctly and ready to provide you with years of service. There's no feature of your home that's unimportant, so we'll help by making sure that you can take exceptional care of all the facets of your house.
Pressure Wash Your Gutters Inside and Out
What needs cleaning the most - the inside or outside of the gutters? The surprising answer is both, but for different reasons.
Gutter cleaning is an essential part of the maintenance of your home and upkeep for your roof. That's right; your gutters are vital to your roofing system, which is probably the most crucial element of your home.
Your roof has the difficult task of protecting the rest of your home from the elements, so keep your roof and gutters clean and maintained. Cleaning the outside is primarily about the looks and helping the condition to promote longevity.
Taking care of the interior is about eradication and preventing clogs. Clogged gutters cause overspill and damage the roof, siding, and compromising the integrity of your foundation.
Stay off the Ladder and Leave the Cleaning to Us
From roof cleaning to gutter cleaning - or anything that involves using a slippery ladder outside your home. The smartest thing that you can do is leave this type of work to our team of experts.
Hiring Renu Krew Softwash just makes good sense because we're:
Licensed
Insured
Expertly Trained
Have Superior Equipment
Fast and Efficient
Safe but Effective
The alternative is to scale a ladder and extract wet clumps of leaves on your own. If that doesn't sound like a recipe for disaster, what does?
Sometimes, taking care of your home involves tasks that wouldn't seem like they should be high on the priority list. However, once you realize the damage that can result from ignoring the need for clean gutters, it helps put things into perspective.
Give us a call now to schedule gutter cleaning for your Hattiesburg home.