Your Local Pressure Washing Experts in Hattiesburg, MS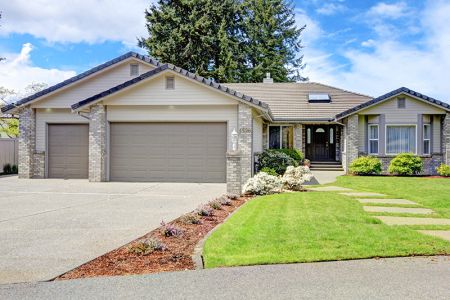 Renu Krew Softwash is the company for pressure washing that Hattiesburg locals know to trust. We offer exceptional service so we can provide you with the level of exterior cleaning that you need.
Our goal isn't just to give you a great experience with your power washing; we're here to forge a long-term working relationship. You're going to need pressure washing more often than you realize, for your home or business.
Make things easier for yourself by having a reliable resource in your contact list for power and soft washing in Hattiesburg. By doing so, you'll never have to waste time screening candidates or worry about the quality of the work.
Superior Results From Soft Washing in Hattiesburg
When someone says they're going to power wash their home, you have an idea of what that means - but what about soft washing? It's time to make sure you're not still in the dark about one of the most essential cleaning methods available for the outside of your Hattiesburg home or business.
Soft washing is the ideal alternative cleaning solution for surfaces and materials that aren't suitable for the high-velocity spray from standard power washing.
Softwoods
Stucco
Asphalt Shingles
Vinyl Siding
Wood Panel Siding
Screen Enclosures
This approach uses cleaning solutions to get the job done. The water used for rinsing is the equivalent of a garden hose, and that means there's little chance for damages.
Protect the integrity of all the vital components that make up your home's exterior, without ignoring the need for cleaning. Soft washing by our pros is the safe but effective method to use for your home or business.
From Green to Clean in Hattiesburg With Professional Pressure Cleaning
If you're ready to see a dramatic difference with the outside of your home, you've come to the right place. At Renu Krew Softwash, we don't just offer the finest quality exterior cleaning; we provide the services that you'll need, such as:
Surface Cleaning
Fence Cleaning
Gutter Cleaning
Parking Lot Cleaning
We take care of residential and commercial clients with discerning taste. We want you to be able to feel confident about the level of service you receive because all of our jobs are the top priority while we're working on them.
Our mission is to use our almost 30 years of experience in the industry and put that to work for you. Let us take the hassle of cleaning your castle, from green to clean.
Get in touch today and schedule an appointment in Hattiesburg for your pressure or soft washing.