Top 3 Benefits of Soft Washing for Your Roof Cleaning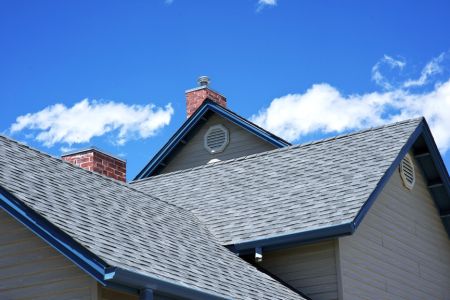 For a long time, pressure washing was the technique everyone used for exterior washing. If it was outside of your house, it was able to be cleaned using power washing.
That means professionals were using the same method to clean your delicate vinyl siding as they were your durable concrete walkways. However, soft washing is now the preferred method to use in situations where it's called for.
Make it a point to only partner with companies that use pressure and soft washing. When it comes to your roof cleaning, this is certainly an area that's appropriate for soft washing, and we want you to better understand the benefits.
Reasons to Clean With Soft Washing
For starters, soft washing is a process that uses cleaning solutions instead of high-pressure spray to achieve the goal. These cleansers are Eco-friendly, and water is used for rinsing, but it's a pressure that's the equivalent of a garden hose.
So, what makes this a better cleaning alternative to power washing for surfaces like roofing, siding, or windows?
Safer but Still Effective
More Efficient
No Risk of Property Damage
Reduce Risk of Personal Injury
Kills Bacteria and Fungus
Since soft washing also eradicates unwanted substances at a molecular level, it reduces the chances of it quickly returning. The last thing you want is to find moss on your roof or algae on your siding, which is coming back not long after you've cleaned it.
Problems Pressure Washing Causes for Rooftops
Let's envision a scenario where you call another pressure washer, other than Renu Krew Softwash, to ask about their services. When you ask about roof cleaning, they say they offer it, and you don't bother to ask what method they use for roof washing.
When they show up, they use standard power washing machinery and methods. Once they're done, the roof looks better - so what's the big deal?
Unfortunately, what you can't see immediately can hurt your roof. Some issues that develop due to using the wrong method for cleaning your roofing system are:
Torn away shingles
Missing asphalt granules
Water trapped under shingles
Mold that turns to rot
Algae and fungus regrowth
It makes more sense to use cleaning methods that are safer and gentler on materials like roofing shingles. What's the point of paying for professional cleaning, to end up paying for professional roofing repairs?
We'll take good care of your property with professional roof cleaning in Hattiesburg and surrounding areas.