Commercial Roof Cleaning in Liberty, MS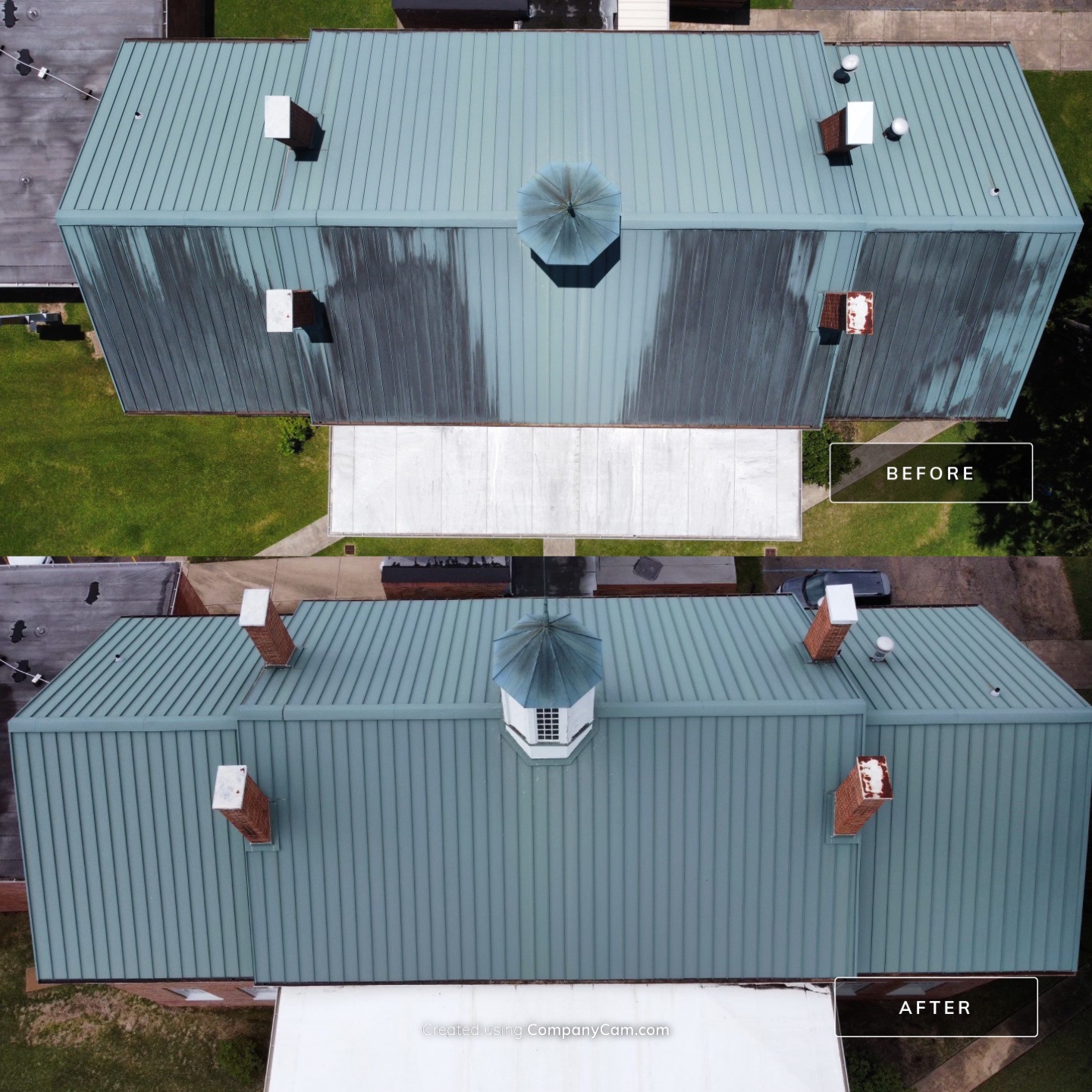 After observing us clean a church steeple using a crane, a county supervisor approached us and expressed interest in our services. We exchanged pleasantries, and he requested our business card while inquiring about our availability in the Liberty area. This led to a discussion about providing an estimate for cleaning the roof and exterior of the Amite County Courthouse in Liberty.
A few days later, we visited the courthouse property to assess the work required. Taking into account favorable weather conditions, we estimated that the job could be completed within 1-1.5 days. Upon inspecting the site, we assured the county supervisor that the roof did not need painting, but rather a soft wash would be sufficient to remove organic materials primarily present on the north side of the building. Our quote included the cost of crane rental and the pricing for cleaning the entire exterior of the courthouse.
Several months passed, and we received a call from the county supervisor with the news of the board's approval and a purchase order (PO) for the project. While our typical lead time for projects is 4-6 weeks, we prioritized scheduling this significant undertaking as soon as the crane company had availability. Ultimately, we successfully completed the project within a single day, adhering to the approved budget.
Service provided: Commercial Pressure Washing
Project Image Gallery