Sumrall Window Cleaning Services You Can Depend On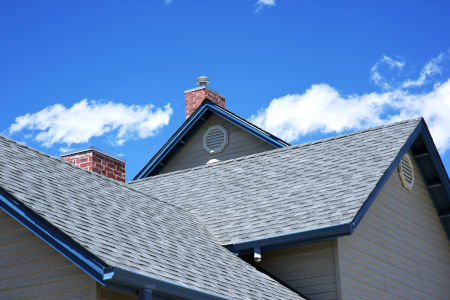 Small towns are intimate. With this intimacy comes closer attention to detail. A nice summer day downtown window shopping wouldn't be ideal with smudged windows, blocked by fingerprints and other grubby stains. Windex and paper towels will only get you so far. Window cleaning services are your best bet, and why not get the best for your buck?
We are a 5-star company providing 5-star services. If you want lasting results in Berkley, Renu Krew Softwash will give you just that.
Sumrall Window Cleaning Services You Can Depend On
At Renu Krew Softwash, we provide professional cleaners to handle those business front windows and residential homes. Rather than spread the mess around, our cleaners will wipe off every speck until you can't tell there's even a window there.
Renu Krew Softwash's services are nothing short of 5 stars.
Allows for a presentable exterior appearance
Quick and easy
Affordable
Doesn't waste your time
No damage
Dependability is hard to find. Renu Krew Softwash will prove our dependability with our expert services. We are an exterior cleaning service you can rely on. When your buildings need cleaning, we will consistently approach each service the same way we always do: with expert professionalism and top-of-the-line results.
Nobody in the industry can do it the way we do. If you want results, Renu Krew Softwash will give you what you need.
To keep the shine in your Sumrall business front windows and residential homes, call Renu Krew Softwash window cleaning services.
Sumrall Pressure Washing Service
In addition to window washing, Renu Krew Softwash can make your exterior sparkle with a good power washing. Summer days are approaching and barbecues with dirty decks and patios aren't the right kind of showstopper. There's no better way to prepare for the season than with Renu Krew Softwash's pressure washing service.
Yes, even Sumrall gets dirty from time to time. Hard to believe, but it's true. Despite this, Renu Krew Softwash employs services in the Sumrall area that includes our highly regarded pressure washing service.
Our dependability extends beyond windows. We can tackle:
Driveways
Sidewalks
Patios
Decks
Roofs
Our professionals will provide the best possible pressure washing service for Sumrall residents. We hope to be the company you call whenever you need pressure washing. Our services will consistently be the best no matter how many times you call.
Call Renu Krew Softwash to schedule a pressure washing service in Sumrall.