Renu Krew Softwash: The Leading Pressure Washing Company In Biloxi And The Surrounding Areas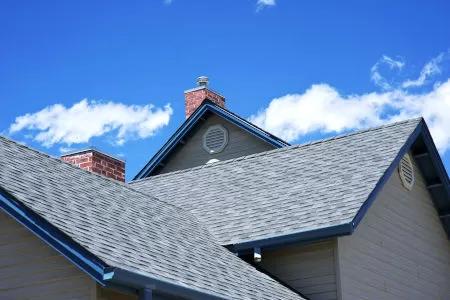 If you're looking for a much easier way to keep all of the exterior surfaces of your Biloxi area home safe and healthy for decades to come, then professional pressure washing is the perfect solution for you and all of your exterior cleaning needs. Pressure washing is fantastic for eliminating difficult-to-remove stains and substances from your exterior surfaces, and when you utilize our services on a routine basis, they can even help prevent the build-up of dirt, grime, and organic growth over time. And if you're a more eco-conscious homeowner, we're happy to say that we use no harsh chemicals in our processes, and our methods are safe for the environment—especially when compared to manually cleaning by hand!
Alongside the general Biloxi area, we also provide our top-of-the-line pressure washing services to a few other towns and cities located throughout the state of Washington. If you see your area listed down below, then we've already got you and your home covered. If you'd like to work with us, but you don't see your location on the list, give us a call at 601-248-9905 today, and we'll see what we can do!
Here's where we currently operate:
Bay Saint Louis, MS
Biloxi, MS
Bogalusa, LA
Brookhaven, MS
Collins, MS
Columbia, MS
Ellisville, MS
Flowood, MS
Franklinton, MS
Gulfport, MS
Hammond, LA
Hattiesburg, MS
Jackson, MS
Laurel, MS
Leakesville, MS
Long Beach, MS
Lucedale, MS
Madison, MS
Magee, MS
Mandeville, LA
McComb, MS
Pearl, MS
Petal, MS
Picayune, MS
Poplarville, MS
Brandon, MS
Richton, MS
Slidell, LA
Sumrall, MS
Taylorsville, MS
Tylertown, MS
Wiggins, MS
Need Gentle Roof Washing For Your Biloxi Property? Our Team Is Here To Help!
When it comes to our professional roof washing service, we use the much lower pressure soft washing method to gently clean away any and all flaws and imperfections from your rooftop. This low pressure setting allows us to still provide a deep and thorough clean without the risk of damage, so you won't have to worry about your shingles bending or breaking off during the exterior cleaning process. It's the number one way to achieve a spotless rooftop in no time flat!
Roof cleaning
House washing
Window cleaning
Top-Notch Pressure Washing Services To Keep Your Biloxi Area Home Looking And Feeling Its Very Best
Our selection of top-notch pressure washing services will help you keep your Biloxi area home in prime condition all throughout the year, and we have something for just about everyone on our roster. Our team is well-versed in all areas of professional pressure washing, and you can always count on us to deliver top-tier results at an affordable price point that fits nearly any exterior home maintenance budget. If you're ready to get started straight away on setting up your pressure washing consultation, you can easily fill out our online service request form right from our website!
Here in Biloxi, we offer the following high-quality residential pressure washing services:
Surface cleaning
Rust removal
Fence cleaning
Gutter cleaning
Parking lot cleaning