The Important Role of Pressure Washing for Coronavirus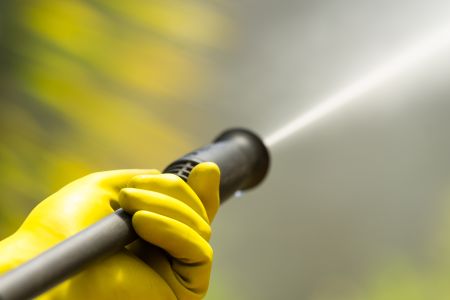 This year has been all about the fight against the Coronavirus. The inside of homes and businesses have never been cleaner as property owners work feverishly to accomplish that.
Many home and business owners rely on DIY while others hire pros, and the best solution seems to be a combination of both.
However, what's getting forgotten is the need to use methods like pressure washing and soft washing for the outside of your home or business. If you're ignoring the value of exterior cleaning in the fight against COVID-19, you're doing yourself a disservice.
Safe an Effective Cleaning for the Exterior of Your Home or Business
Whether it's surface cleaning or house washing, it's critical to fight the good fight against COVID-19. Keeping a sanitized interior is crucial, but don't ignore the outside.
The good news is that pressure washing will also improve the curb appeal of your property and protect against other contaminants you want to keep from getting inside, like mold spores and pollen.
We'll use exterior cleaning to help with:
Common Touch Points
All Over Surface Cleaning
Communal Areas for Employees
Reduce the Likelihood of Contamination
Slow the Spread of Communicable Diseases
Keeping conditions clean is a good idea for other diseases, as well. Although the primary concern is Coronavirus, keeping your surfaces clean will help stop the spread of illnesses like even the common cold.
When we all work together, we can accomplish great things. It's up to all the members of a local community to stall and stop the spread of a threat like COVID-19.
In turn, this is our contribution to the world beyond our community to help end the pandemic. The best thing that you can do is schedule service now to have your exterior professionally cleaned.
Call Our Pros to Help do Your Part
There's no need to feel overwhelmed at the thought of adding yet another task to your to-do list. We know that times have been hectic and stressful since the onslaught of this pandemic.
The good news is that you can leave the hard work of our pros at Renu Krew Softwash. We'll provide you with pressure washing or soft washing, whichever technique is appropriate for your surface.
Either way, the outcome will be a beautiful exterior and one that's clean and disinfected. Get in touch with our team, and you'll receive the best exterior surface cleaning in Hattiesburg.