Go-To Window Cleaning Company in Taylorsville, MS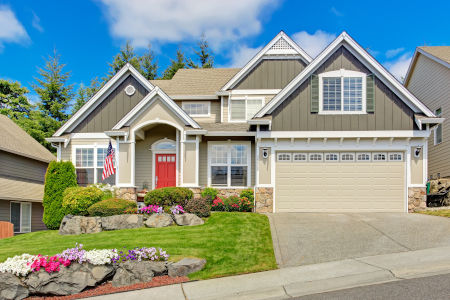 Taylorsville, with its larger-than-life lake-front houses, can capture that perfect moment with the right cleaning. Bloomfield deserves the best, even when it comes down to window cleaning. So why settle for anything less?
Renu Krew Softwash can provide that top-notch cleaning you've been looking for. Our reputable services will meet your expectations, as we employ expert professional cleaners equipped with state-of-the-art equipment and techniques that'll bring out the shine in your windows.
Taylorsville Window Cleaning
Nothing quite shines like windows on thick brick buildings. To better see the beautiful lake and sky-high neighborhoods, Renu Krew Softwash will make your windows spotless. We are a renowned window cleaning service, providing extensive exterior cleaning.
Allows for a presentable exterior appearance
Quick and easy
Affordable
Doesn't waste your time
No damage
With a name like Taylorsville, there's no sense in having dirty windows. There's beauty even in the name. Don't take it for granted. Enjoy it, revel in it. But first, let's help you see it better with spotless windows. Windows get dirty. It happens and there's no stopping it. Some things are just out of our control. But what you can control is when and how your windows get cleaned.
Put your trust in us and Renu Krew Softwash will get you the results that'll make your town bloom.
Taylorsville Pressure Washing
When the fields and hills do bloom, the mess is different than what it was during the winter. Instead of puddles of snow, there are piles of dirt and dust. Patios get filthy, roofs collect leaves, and the driveway becomes a dirt patch. We provide the bloom without the dirt. Let your house bloom.
Our pressure washing services clean:
Driveways
Sidewalks
Patios
Decks
Roofs
Clean windows and clean buildings go together like Bloom and Field. There's no separating the two. Cleaning your windows without cleaning the rest would only make the rest stand out. So why not complete the picture?
We demand excellence from our cleaners. We want to meet and exceed your expectations for how clean your home can be. Using the latest cleaning technology and techniques, our cleaners bring results and bring out the best in your home. Without damage, your house will shine, and when the elements play their part we'll be there again to help spray it all.
Don't hesitate. Call Renu Krew Softwash to schedule a pressure washing service in Taylorsville.