Slidell's Leading Pressure Washing Services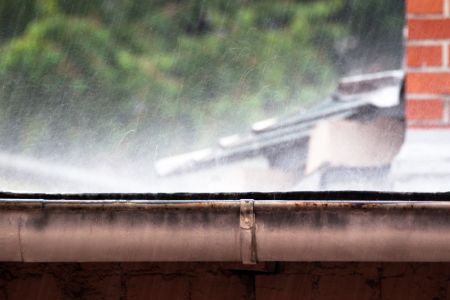 Renu Krew Softwash is proud to be the leading name in top-quality pressure washing for Slidell, and we're happy to keep sharing our expertise with home and business owners in the community. Pressure washing by our team can help your property shine brighter than it has in years and supply your household with a variety of other benefits, too. Reach out to us for your property's next exterior cleaning and get the best pressure washing available in Slidell!
Slidell Pressure Washing To Maintain Your Home's Beauty
Many homeowners must face the frustration of seeing the outer appearance of their houses take a nosedive after seasons of harsh weather and exposure to the elements. Fortunately, if you're in the Slidell area, you can always depend on pressure washing by Renu Krew Softwash to get your home looking its best again. Pressure washing will be able to address those stubborn blemishes that other cleaning methods haven't been able to tackle effectively like set-in rust stains, algae, mold spores, mildew, loose paint, and more. Just one service can take decades off of the look of your home and leave you marveling at its improvement. If you're ready to see your curb appeal soar and enjoy coming home to a brighter, refreshed house every day, then pressure washing services by Renu Krew Softwash are a no-brainer.
Your Source For Quality Roof Cleaning In Slidell
When you're looking to hire a company for your Slidell home's roof cleaning, you want to ensure you're paying someone who will get the job done correctly. In this area, that someone is none other than Renu Krew Softwash. We supply your rooftop with a gentle treatment of soft washing, a low-pressure cleaning technique that uses sustainable cleaning solutions to dissolve dirt and grime and remove biological growths like algae and moss. Investing in soft washing annually not only helps your roof look impeccable year-round but also helps to extend its service life. Keeping your roof in good condition is essential to maintaining the protection of your home, so roof cleanings are definitely something that you want to prioritize each year. Let Renu Krew Softwash handle your next roof cleaning in Slidell and show you how easily we can get the job done for you!
Exterior Cleaning That Enhances Safety And Health
Pressure washing does far more than simply improve your home's curb appeal. On the contrary, it also goes a long way toward maintaining a healthy household for you and your loved ones. Services like house washing and roof cleaning eliminate the presence of common allergens like mold, mildew, dust, and pollen from the exteriors of your home so that they can't travel indoors. This preserves your indoor air quality and helps spare your family from some unpleasant allergy symptoms. Additionally, pressure washing can also eliminate safety hazards like slick buildups from your walkways, deck, and driveway, thus preventing slips and falls on your property. If you want to maintain a safe, sanitary, and comfortable space for your friends and family, then professional pressure washing services are the way to go.