Richton's Leading Pressure Washing Services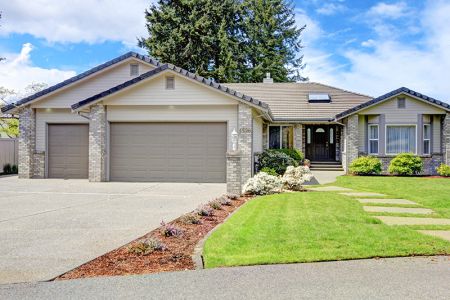 With Renu Krew Softwash at your service, you can always rest assured that you're getting the best pressure washing services available in the Richton area. Our team is dedicated to providing each client with an outstanding service experience for an affordable rate and to delivering results that will exceed your expectations every time. Call us for your next pressure washing job in Richton and let our pros give your home a one-of-a-kind treatment!
Richton Pressure Washing To Keep Your Home Spotless And Beautiful
When your home has taken on a dull, dirty appearance, it can seem hopeless to get it back to its former beauty. That is until Renu Krew Softwash arrives at your front door. Using our top-grade equipment and our proven pressure washing and soft washing techniques, we'll be able to polish your home's exterior back to perfection and leave you with a house that looks as good as new again. Even the most stubborn, set-in stains and buildups are no match for our thorough cleanings, and scheduling annual services is the best way to maintain the quality of your home's outer materials over the years.
Roof Cleaning To Protect The Rooftop Of Your Richton Property
Investing in annual roof cleanings by Renu Krew Softwash is one of the best ways to keep your home's rooftop intact and looking impeccable. It's all too common for residential roofs to develop unsightly buildups of algae, moss, surface stains, and other eyesores, and these imperfections can take a big toll on your home's curb appeal. Fortunately, the soft washing expertise of Renu Krew Softwash is available to you with just a phone call. Our soft washing uses eco-friendly cleaning agents to gently clean your roof's surface and destroy microorganisms that can degrade your shingles over time. It also removes things like tree sap, pollen, bird droppings, and any other unwelcome buildup to give your rooftop a truly rejuvenated look. When it's time to schedule roof cleaning for your Richton home, you know what to do. Call Renu Krew Softwash and let us get your roof back into shape in no time!
Fence Cleaning To Enhance The Curb Appeal Of Your Richton Property
One of the first things neighbors and friends notice when they encounter your property is the state of your fence, so it's safe to say that this fixture is a big part of your home's first impression. Since you can only make a great first impression once, you want to be sure that your fence is up to par and looking its best. After all, stained, filthy fences can diminish the look of even the most beautiful houses in Richton. Luckily, Renu Krew Softwash is always around to provide you with the fence washing you're looking for. Our pressure washing can treat your fence for stains, algae, mold, and other surface blemishes to get it looking bright and even again. If your fence needs help from the best experts in the area, then don't hesitate to call us today!