Superior Pressure Washing Services in Picayune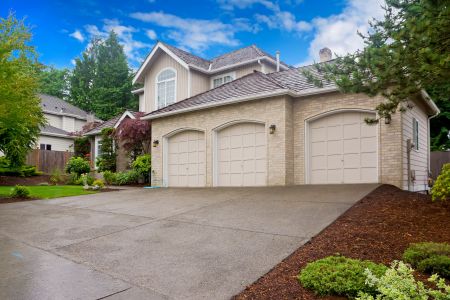 If you've been looking into professional pressure washing for your Picayune property, then we'd be more than happy to get you started on your next big exterior cleaning project! We work hard to provide the highest quality pressure washing services at a price point that won't break the bank in order to make this fantastic cleaning method as accessible as possible. You can always count on us for outstanding customer service and phenomenal results, and our team takes great care to provide a stellar customer experience from beginning to end.
In Picayune and the surrounding areas, we provide the following selection of top quality pressure washing services for both homes and businesses:
Commercial pressure washing
Driveway washing
Fence cleaning
House washing
Patio washing
Sidewalk cleaning
Trash can cleaning
Renu Krew Softwash: Picayune's Number One Provider Of Professional Pressure Washing
So why exactly should you choose our professional pressure washing services for your Picayune home or business? Well, for starters—the numerous amazing benefits! Expert exterior cleaning does more than just enhance the overall appearance of your property, and pressure washing is one of the best ways to ensure that your exterior surfaces hold up over time. We can easily get rid of any dirt, grime, and organic growth, revealing safer, cleaner, and healthier surfaces.
If you're also concerned with how this cleaning method affects the environment, we're happy to say that our methods are eco-friendly. We only use the safest chemical solutions and detergents when cleaning your home or business, and the process itself uses less energy and resources than other traditional methods of exterior cleaning by hand. You can enjoy a spotless property without having to worry about any unnecessary damage when you choose to work with us!
The Best Professional Roof Cleaning For Residential Properties In And Around The Picayune Area
Keeping the roof of your Picayune home safe and clean with professional roof cleaning is a great way to ensure that it stays standing strong for decades to come. Like all of your surfaces, your roof can fall victim to inevitable wear and tear over time. While some of this may be unavoidable, you can still mitigate the development of stubborn stains and substances by routinely cleaning your shingles with professional pressure washing.
Outside of Picayune? We may still have you covered! Here's where we currently operate:
Bay Saint Louis, MS
Biloxi, MS
Bogalusa, LA
Brookhaven, MS
Collins, MS
Columbia, MS
Ellisville, MS
Franklinton, MS
Gulfport, MS
Hammond, LA
Hattiesburg, MS
Jackson, MS
Laurel, MS
Leakesville, MS
Long Beach, MS
Magee, MS
Mandeville, LA
McComb, MS
Pearl, MS
Petal, MS
Picayune, MS
Brandon, MS
Richton, MS
Slidell, LA
Sumrall, MS
Taylorsville, MS
Tylertown, MS
Wiggins, MS