Pearl's Go-To For Finest Pressure Washing Services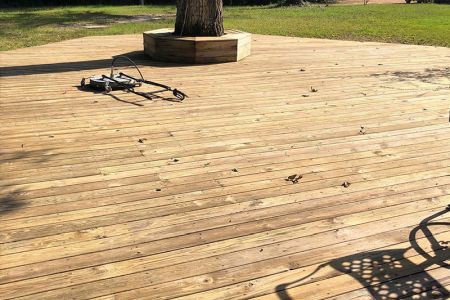 At Renu Krew Softwash, perfecting the exterior of your home or business is our mission, which is why we offer the best pressure washing services available in Pearl. Our work is the most effective way to treat exterior surface blemishes of all varieties and get your curb appeal back to its peak in little to no time. If you're looking for top-notch service and first-class client care, then Renu Krew Softwash is who you want to call for all your home's pressure washing work.
Pearl Pressure Washing To Make Your Home Stand Out For All The Right Reasons
When friends and neighbors do a double-take of your house, you want it to be because they're admiring the pristine look of your siding, roof, and windows; not because they're shocked at the amount of dirt, grime, and surface stains coating your exterior from end to the other. To gain the former (and avoid the latter), you need a pressure washing expert you can trust in your corner. Renu Krew Softwash is happy to be that resource for Pearl homeowners, and we'll strive for absolute perfection with every job. No matter how dirty and dreary your exteriors look now, it won't be long before we have them sparkling like new again. If you're looking for an astounding transformation in the look of your home, then call our team today and schedule the top-rated pressure washing work in Pearl!
Reliable Expert For Proper Roof Cleaning In Pearl
When it comes to your home's roof cleaning, you want to leave the job to someone who will do it correctly and keep your rooftop safe from damage. In Pearl, you won't find anyone better for the task than Renu Krew Softwash. We specialize in soft washing that's meant for more delicate surfaces like roofs. It can target stains, buildups, and organic growths and eliminate them without putting too much pressure on your roof shingles. A single soft washing can make a striking difference in the look of your roof, and recurrent services can help it hold up for as long as possible and prevent the need for costly repair work over time. Call Renu Krew Softwash the next time you need roof cleaning in Pearl and let our team give your roof the care it needs.
Get Flawless Walkways And Outdoor Spaces With Our Cleaning For Pearl Homes
One of the many great things about pressure washing is that it can be adjusted to accommodate pretty much any exterior surface of your home. In addition to spotless siding and an impeccable-looking roof, pressure washing work can also perfect the look of your concrete pavers, driveway, sidewalks, and outdoor living areas like decks and patios. Sprucing up these spots not only polishes the overall appearance of your home tremendously but also increases property value and keeps these installations standing strong over the years. Keeping these areas in great shape will help if you decide to put your property back on the market in the future or if you're planning to spend a lot of time outside with friends and family this spring and summer. Call Renu Krew Softwash today and find out more about our house washing, sidewalk cleaning, and other residential services that will enhance your home significantly.