Renu Krew Softwash: The Number One Pressure Washing Company In Gulfport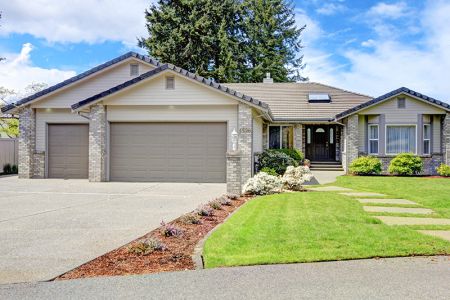 If you're in the market for a reliable, trustworthy, and highly skilled pressure washing contractor to help you keep your Gulfport area home looking and feeling its absolute best, then the team at Renu Krew Softwash is always right here and ready to take on whatever challenge you throw our way. Our experts truly enjoy the process of helping homeowners transform all of their exterior surfaces from stained, faded, and discolored to looking brand new in no time flat, and you can always rely on us to get the job done right the first time, guaranteed.
Gorgeous exterior surfaces that stand up strong to the elements each and every day are just a single call away at Missing required attribute: Missing required 'which' attribute on shortcode phone-number., so get in touch with us today, and we'll get started on making your home the best looking one on the block!
Top Rated Pressure Washing Services For Residential Properties In Gulfport
Is your Gulfport driveway covered with old, set-in stains that even hours of scrubbing haven't been able to fully remove? Or perhaps your vinyl siding is looking dull and faded due to long hours of sunlight? No matter what your needs may be, we've got a world-class pressure washing service that can take care of it quickly and with ease! You can enjoy an instant boost of curb appeal when you choose us as your pressure washing specialists, and our services come with many other fantastic benefits as well. We'd love to work with you and your property, so give us a call today to learn more!
For residential properties in Gulfport and the surrounding communities, Renu Krew Softwash offers the following top-rated pressure washing services:
Surface cleaning
Rust removal
Fence cleaning
Parking lot cleaning
Commercial pressure washing
How Our First Class Roof Washing Service Breathes New Life Into Rooftops In Gulfport And The Surrounding Areas
Your shingles need routine maintenance in order to stay strong, look amazing, and weather the elements each and every year, so why not treat your Gulfport rooftop to the absolute best roof washing service available on the market? When left unwashed and untreated for too long, dirt, grime, and organic growth can wear down the structural integrity of your shingles and lead to costly repairs and replacements down the line. Routine roof washing can take care of all of these problems and more, leaving you with a flawless rooftop that you can feel proud of!
Roof cleaning
House washing
Window cleaning
Located outside of Gulfport? Here's our current, complete service area:
Bay Saint Louis, MS
Biloxi, MS
Bogalusa, LA
Brookhaven, MS
Collins, MS
Columbia, MS
Ellisville, MS
Flowood, MS
Franklinton, MS
Gulfport, MS
Hammond, LA
Hattiesburg, MS
Jackson, MS
Laurel, MS
Leakesville, MS
Long Beach, MS
Lucedale, MS
Madison, MS
Magee, MS
Mandeville, LA
McComb, MS
Pearl, MS
Petal, MS
Picayune, MS
Poplarville, MS
Brandon, MS
Richton, MS
Slidell, LA
Sumrall, MS
Taylorsville, MS
Tylertown, MS
Wiggins, MS