Bogalusa: Bogalusa's Premier Pressure Washing Service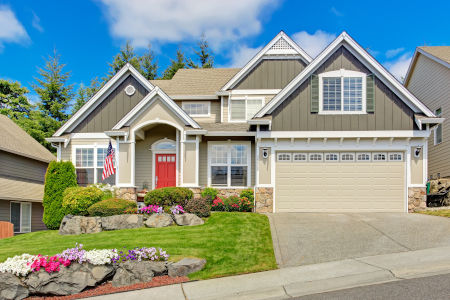 Whether you own your own home or business in or around the Bogalusa area, your property can benefit from everything that our professional pressure washing expertise has to offer. Our methods are quick, effective, and safe for the environment, meaning that you get a thorough clean that won't harm your exterior surfaces or the world around them. From the best supplies and equipment to the latest and greatest industry methods and practices, we bring our expert-level skill and experience to every single job we take on. Your property will look and feel as good as new by the time we're done with it, so give us a call at Missing required attribute: Missing required 'which' attribute on shortcode phone-number. today to get started!
Top Of The Line Professional Pressure Washing Services For Residential And Commercial Properties In Bogalusa
We offer a wide selection of fantastic residential and commercial pressure washing services to meet the needs of as many properties as possible. From commercial buildings to homes to fleet vehicles, we'll be sure to polish all of your exterior surfaces to absolute perfection. Renu Krew Softwash offers many amazing services for homes and businesses in Bogalusa, and we're sure to have the perfect solution for you and your property.
For our customers and clients in Bogalusa and the surrounding areas, we provide these top of the line professional pressure washing services:
Commercial pressure washing
Driveway washing
Fence cleaning
Fleet washing
Gutter cleaning
Patio washing
Sidewalk cleaning
Trash can cleaning
Superior Roof Cleaning For Bogalusa And The Surrounding Areas
If you're looking to bolster the strength and preserve the lifespan of your Bogalusa shingles, then professional roof cleaning is perfect for you. Whether you're dealing with unattractive staining or an issue with pesky organic growth, expert pressure washing can take care of all of it and more. It's also a fantastic way to avoid any expensive repairs or replacements down the road by tackling issues just as they arise!
While we confidently provide our services to homes and businesses in the Bogalusa area, we don't just stop there! We also operate in a number of other towns and cities, and you can also hire us for our pressure washing expertise in the following locations:
Bay Saint Louis, MS
Biloxi, MS
Bogalusa, LA
Brookhaven, MS
Collins, MS
Columbia, MS
Ellisville, MS
Franklinton, MS
Gulfport, MS
Hammond, LA
Hattiesburg, MS
Jackson, MS
Laurel, MS
Leakesville, MS
Long Beach, MS
Magee, MS
Mandeville, LA
McComb, MS
Pearl, MS
Petal, MS
Picayune, MS
Brandon, MS
Richton, MS
Slidell, LA
Sumrall, MS
Taylorsville, MS
Tylertown, MS
Wiggins, MS